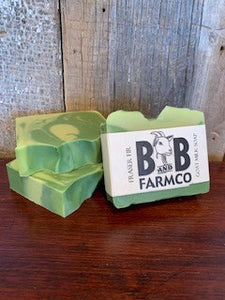 This soap is scented with fir needle essential oil.  It is earthy and sweet. Great for guys, gals, and even the kiddos, as well as an excellent hand bar for kitchen, bathroom or the cabin. Have fun.
Made from: sunflower oil, olive oil, coconut oil, goat milk, water, sodium hydroxide, essential oil, oxides
Each soap is made by hand and no two bars are identical.  Please allow for variation in color and design.
4.75 oz