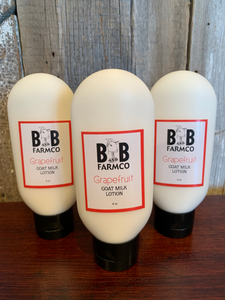 Goat milk base with a natural citrus grapefruit essential oil inspires this wonderful lotion that keeps working all day.
Non-greasy, making it suitable for face, body and hands. 
4 oz flip cap.
Made from: goat milk, distilled water, sunflower oil, emulsifying wax, shea butter, avocado oil, stearic acid, essential oils, optiphen*
*Paraben and formaldehyde free preservative.