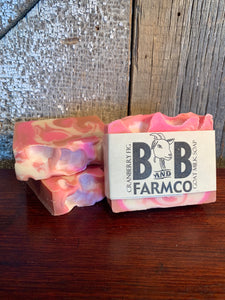 Light, fruity and fun. :)  The notes include fresh, tart cranberries balanced with sun-sweetened figs, blood orange, and some pink grapefruit.
Made from: sunflower oil, olive oil, coconut oil, goat milk, water, sodium hydroxide, fragrance, natural colorants.
4.75 oz.
Each soap is made by hand and no two bars are identical.  Please allow for variation in color and design.