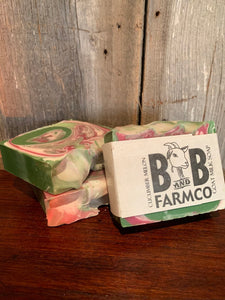 Fresh sweet watermelon combined with crisp, cool cucumber. Make summer last all year long! 

Made from: sunflower oil, olive oil, coconut oil, goat milk, water, sodium hydroxide, fragrance, natural colorants.
4.75 oz.
Each soap is made by hand and no two bars are identical.  Please allow for variation in color and design.